UP NEXT IN THE GALLERY:
Free Opening Reception
Saturday February 16 from 6–9pm
The Fridge Presents
RichshaadRyan
"Ordinary Art for Extraordinary People"
Exhibit will be on view through March 3, 2019 and is free and open to the public. Email Alex for an appointment or inquiries.
"We are all going through something. Be grateful that you are here to go through it."

Although the Fridge is known for representing "street artists" Mr. Ryan is an artist who is from the streets.
Self-taught, and inspired by the individuals he meets during his daily trek to set up and sell his work directly to the public as a street vendor in Washington DC. Mr. Ryan has made and sold hundreds of original paintings, customized hats and Chucks in the three or so years he has been making art full time.
The artists first-ever-anywhere gallery show will consist of his trademark bright colors and jovial themes, using what he describes as "bright colors to represent positivity and stepping forward, no matter what is going on in your life."
 This is artwork that audiences find irresistible and you will too. This show is "cash (or credit) & carry" – meaning you can take home your purchase right away!




Stay tuned for a special event calendar with workshops for kids of all ages. Exhibit will be on view through March 6, 2019 and is free and open to the public.
---

Smashed: The Art of the Sticker Combo is a street art photography book that shows how trading street art stickers by mail has grown into a gallery exhibition that reached three million people in 2016. Over the last 5 years the DC Street Sticker EXPO has evolved into Washington DC's largest group show. The EXPO has hundreds of sticker artists participating for each installation making up the hundreds of thousands of stickers that cover the gallery. This book follows the growth of the DC Street Sticker EXPO beginning in 2013 with a 10,000-sticker installation, to an installation of nearly 300,000 stickers in 2016. See what high-resolution images of a fine art gallery smashed with hundreds of thousands of stickers looks like. It's simply unforgettable.

PURCHASE BOOK HERE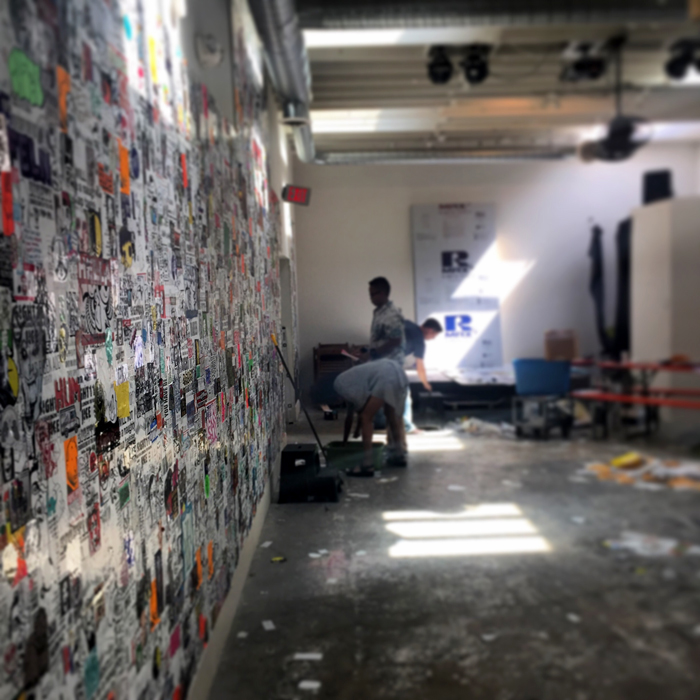 PURCHASE BOOK HERE