10th Anniversary Retrospective Exhibit
FREE OPENING RECEPTION FRIDAY MARCH 6, 2020 FROM 6–11PM
Ten years of The Fridge story as told through over 100 pieces of art! Come celebrate with us and revisit pieces from past exhibits as well as view new works from artists who have shown in the past, plus selections from gallery owner Alex Goldstein's vast personal collection. Most pieces are available for purchase, and there is something for every taste and price point.
Exhibit will be on view through April 4, 2020 and is free & open to the public.
Luis Del Valle
CURVE
DECOY
Sarah Jamison
Nils Westergard
Coffee Head Duck
Cool "Disco" Dan, Clawmoney, TAKI183, Cornbread
Joel Vincii
---
Street Art Workshop with Decoy + ULTRA
Sunday, March 15, 2020 from 11:00 AM to 1:00 PM

All-ages, all-skill-levels workshop with renowned DC artists Alicia "DECOY" Cosnahan Asad "ULTRA" Walker and at The Fridge Gallery in Capitol Hill.
Spend two fun-filled hours learning about DC graffiti history then creating your very own graffiti name and tag, then painting it with the artists help. All supplies are included and everyone goes home with their very own self-created graffiti piece.
---
November 21, 2019 at 11:16 a.m. EST
---

Smashed: The Art of the Sticker Combo is a street art photography book that shows how trading street art stickers by mail has grown into a gallery exhibition that reached three million people in 2016. Over the last 5 years the DC Street Sticker EXPO has evolved into Washington DC's largest group show. The EXPO has hundreds of sticker artists participating for each installation making up the hundreds of thousands of stickers that cover the gallery. This book follows the growth of the DC Street Sticker EXPO beginning in 2013 with a 10,000-sticker installation, to an installation of nearly 300,000 stickers in 2016. See what high-resolution images of a fine art gallery smashed with hundreds of thousands of stickers looks like. It's simply unforgettable.

PURCHASE BOOK HERE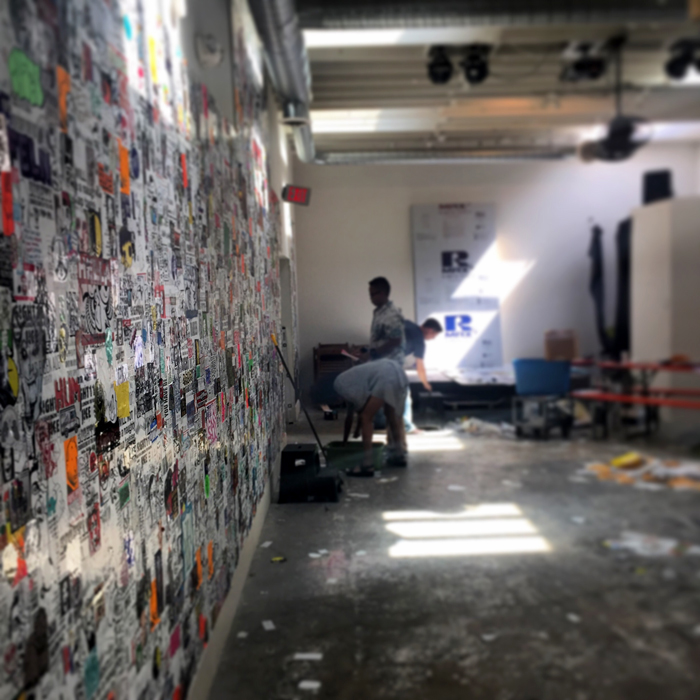 PURCHASE BOOK HERE