UP NEXT IN THE GALLERY:
The Fridge Presents
Broken Safety by
Absurdly Well &
Esteban Whiteside
Free Opening Reception for the Artists Friday March 8 from 7–11pm.

Exhibit will be on view through March 31, 2019 and is free and open to the public. Email Alex for an appointment or inquiries.
Just 10 blocks from the Capitol! The most highly-anticipated joint show from the DMV's most prolific artists!
Join us March 8th in Eastern Market at The Fridge Gallery! Political street artist Absurdly Well and artist Esteban Whiteside come together in their first joint art exhibition to address social circumstances that galvanizes today's urban society.
Gentrification and displacement is at an all-time high in major cities in the nation. The lack of financial, domestic and democratic safety has been taking a toll on the poor and middle class for years.
Artists also have been feeling the pinch of big business moving in Washington. With more and more luxury condominiums being built & rising rents, artist spaces have been shutting down. These factors consequentially puts this 'broken safety' in the cross-hairs of many US citizens.
Collectors and admirers of Absurdly Well & Esteban will be amazed by the ambitious sizes of art and spanning subject-matter. Each piece is a unique perspective on and during the Trump regime from the most prolific artist-activists. Most pieces are never-before-seen.
This exhibition will be up for a month and there will be programming and artist talks throughout the month by both artists.
Prints and originals available!
Street Posters and merch!
Parking is limited.
Closest Metro: Eastern Market
Graphic Content!
Broken Safety is a great place to add to your art collection!
---
Open Thursday February 27–Saturday March 2 from 12–7pm for Final Week of:
The Fridge Presents
RichshaadRyan
"Ordinary Art for Extraordinary People"
Exhibit will be on view through March 3, 2019 and is free and open to the public. Email Alex for an appointment or inquiries.
"We are all going through something. Be grateful that you are here to go through it."

Although the Fridge is known for representing "street artists" Mr. Ryan is an artist who is from the streets.
Self-taught, and inspired by the individuals he meets during his daily trek to set up and sell his work directly to the public as a street vendor in Washington DC. Mr. Ryan has made and sold hundreds of original paintings, customized hats and Chucks in the three or so years he has been making art full time.
The artists first-ever-anywhere gallery show will consist of his trademark bright colors and jovial themes, using what he describes as "bright colors to represent positivity and stepping forward, no matter what is going on in your life."
 This is artwork that audiences find irresistible and you will too. This show is "cash (or credit) & carry" – meaning you can take home your purchase right away!




Stay tuned for a special event calendar with workshops for kids of all ages. Exhibit will be on view through March 6, 2019 and is free and open to the public.
---

Smashed: The Art of the Sticker Combo is a street art photography book that shows how trading street art stickers by mail has grown into a gallery exhibition that reached three million people in 2016. Over the last 5 years the DC Street Sticker EXPO has evolved into Washington DC's largest group show. The EXPO has hundreds of sticker artists participating for each installation making up the hundreds of thousands of stickers that cover the gallery. This book follows the growth of the DC Street Sticker EXPO beginning in 2013 with a 10,000-sticker installation, to an installation of nearly 300,000 stickers in 2016. See what high-resolution images of a fine art gallery smashed with hundreds of thousands of stickers looks like. It's simply unforgettable.

PURCHASE BOOK HERE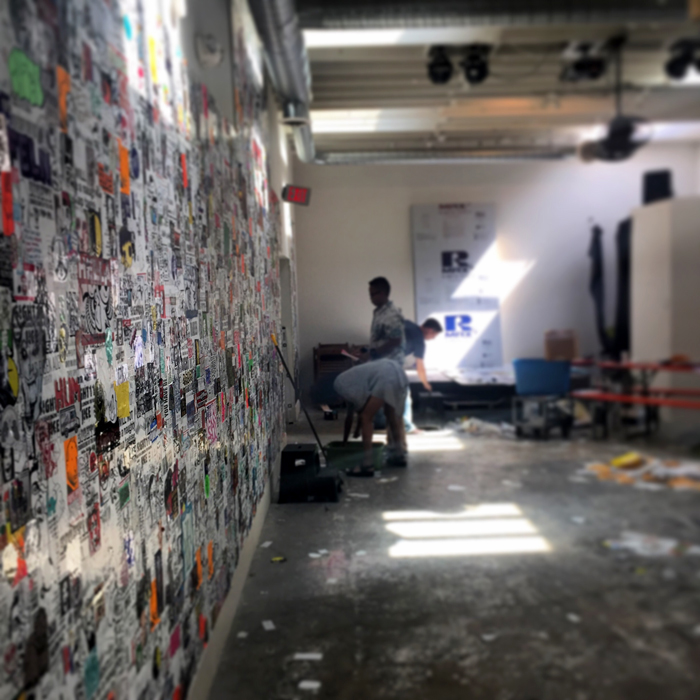 PURCHASE BOOK HERE