CLOSING WEEKEND THIS SATURDAY AND SUNDAY JANUARY 18 & 19, 2020
bERRY qUASI by SCOTCH!
Renowned stencil artist and muralist SCOTCH! returns to The Fridge for the artists third solo show at the gallery entitled "bERRY qUASI." Lush paintings crafted with the artists trademark immaculate hand-cut stencil and spray paint technique, and a limited number of multi-color hand-finished prints will be available at affordable prices.
Exhibit will be on view through mid-January 2020. Please contact Alex at (202) 664-4151 for inquiries.
---
OPENING RECEPTION FOR THE ARTIST MONDAY JANUARY 20, 2020 7–10PM (FREE AND OPEN TO THE PUBLIC)
STATEMENTS, NOT FEELINGS the BlackLove exhibition 
Artists statement:
Everyone's favorite subject is themselves. I invite you, for each piece you observe, to make it about you, to see it in relation to yourself or people close to you. In doing so, you will receive the greatest benefit of my work. Why?
My work, for the most part, centers on statements of cultural significance. Secondarily, I like to both reiterate what naturally feels like realness as well as exemplify symbols of reality for the Black identity. Truth, bullshit, trauma, community, idealism, divinity, transgression, empowerment, history, and storytelling are themes and motifs you'll find at face value in my works. I speak to all peoples. My voice is undeniably passionate, so I leverage my voice as a tool in this visual medium. I only use spray paint. I am a street artist (muralist), not a graffiti writer, which means I paint ideas as pictures, not only as words. I focus on impact of content over value to consumer, technique over perfection, conservation of available materials, and a true love for you, my viewer.
---
November 21, 2019 at 11:16 a.m. EST
---
---

Smashed: The Art of the Sticker Combo is a street art photography book that shows how trading street art stickers by mail has grown into a gallery exhibition that reached three million people in 2016. Over the last 5 years the DC Street Sticker EXPO has evolved into Washington DC's largest group show. The EXPO has hundreds of sticker artists participating for each installation making up the hundreds of thousands of stickers that cover the gallery. This book follows the growth of the DC Street Sticker EXPO beginning in 2013 with a 10,000-sticker installation, to an installation of nearly 300,000 stickers in 2016. See what high-resolution images of a fine art gallery smashed with hundreds of thousands of stickers looks like. It's simply unforgettable.

PURCHASE BOOK HERE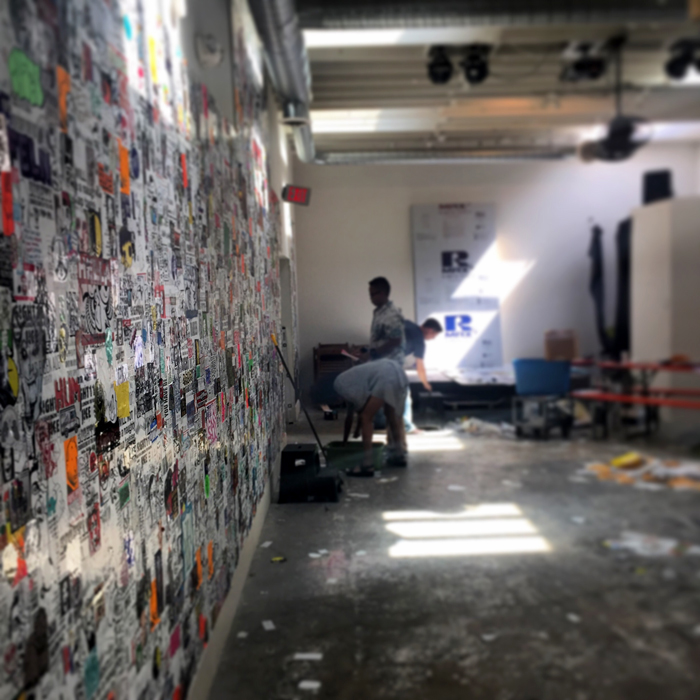 PURCHASE BOOK HERE